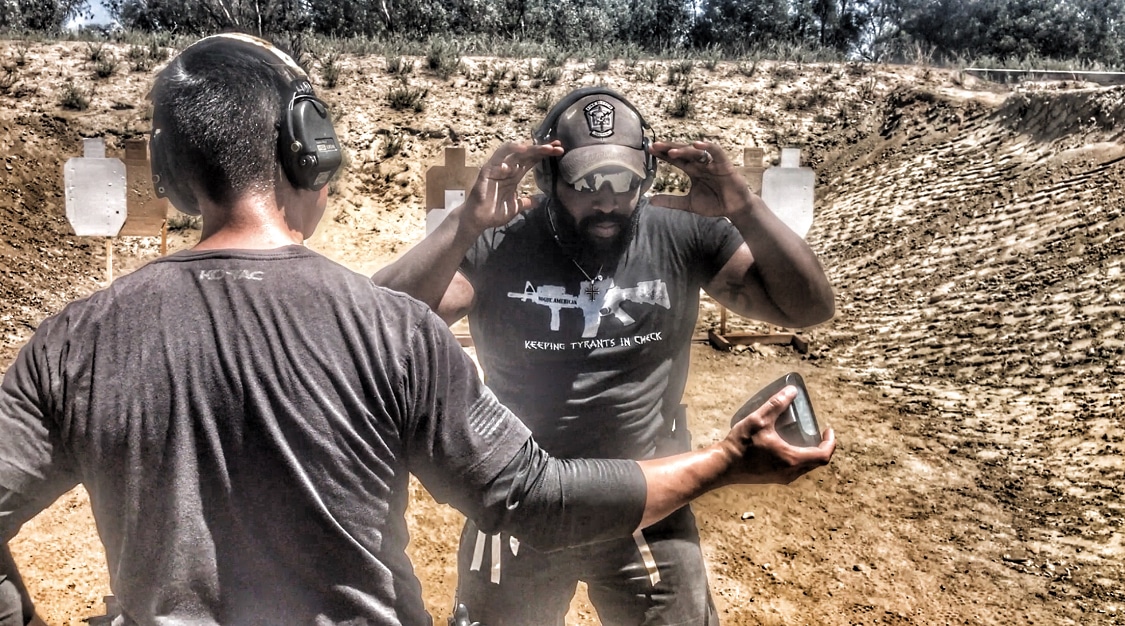 As usual, the Saturday match put on by Run –N- Gun (http://nrg.jvdynamics.com/site/) at Prado Olympic shooting range was phenomenal! As you've all heard me say before I genuinely believe that competitive shooting is the best way for any shooter to keep his skill set sharp. I simply don't know of any other way to achieve the type of marksmanship work out on a regular basis with the same amount of rounds consistently as a civilian. It's not repetitive because other people plan the stages for you so it exercises your ability to think, plan and problem solve while effectively handling your firearm every single time but just like anything you get out of it what you put into it. I'll even go so far as to say that competitive shooters are very often operating at a higher level on the range than just simply tactical shooters do on the same drills in my experience. If you don't believe me then simply come shoot a match with me on a Saturday or find one near you on Practice Score (https://practiscore.com/dashboard) to see where you stack up. I'm not saying I will beat you because I'm actually just mediocre but you will find out where you are in the pack and get pushed outside of your comfort zone. The range isn't everything… But it's something…
What I have personally observed is that many tactical shooters, law enforcement and private security personnel will only shoot their required qualification courses when necessary every few months at best… In my opinion this is simply not enough and because I seriously do intend to be effective with my weapon when using it, I prefer to consistently work this skill set on a regular basis. My aim is to be able to maintain a skill set that is many levels above any individual that stands between myself and completing my mission and coming home safely at the end of the night. In this way I do my best to ensure that if I do find myself in a fight where I am given a chance to defend myself, I will not fail myself, my God or those who pay and trust me to protect them. To this end I tried to attend on average to and sometimes three shooting matches per month and I would encourage any perspective shooter who can afford it both in time and money to aim to do the same in order to really effectively sharpened their firearms skill set. Training is nothing more than exposure to tactics but repetition is what actually leads to efficacy, confidence and competence with regards to ability in my opinion.
In this competition, I was a bit rusty but was still very combat effective. I will aim to move faster next time while hoping to maintain my accuracy. The good thing about practice is simply that it is controlled failure and this is the place where I want to push those limits rather than in the real world. It's not a two-way range and tactics are always arguable because situation must be allowed to dictate tactics in every instance. Nonetheless, I hope to outperform my enemy because for many Saturdays I go and train while he hopefully wakes up with a hangover and goes to 7-Eleven to get a big -gulp and a burrito with no idea how long I've been preparing to meet him on the battlefield of life.
For more on Executive Protection join my Group: Executive Protection Lifestyle https://www.facebook.com/groups/ExecutiveProtectionLifestyle/
For cool shirts like the one I'm wearing in this video visit my sponsors, Rogue American Apparel (https://www.rogueamericanapparel.com )and use my discount code "BYRON" upon checkout for my current discount!
Semper Fi and God bless