As a private security professional aiming to have a fruitful career in a digital age there are many considerations and things that should be noted or talked about that can spell success or disaster to an individual's reputation. If a practitioner is able to market himself effectively, he can deliberately place himself into a situation where his work cycle is no longer feast or famine but rather, he has solid books with a steady flow of clientele or he can get himself discovered by the types of companies and people that can change his life and career with one decision. 
Conversely, if an agent fails to represent himself correctly or make one or two branding faux pa's, one can easily find himself and his reputation damaged irreparably and or blackballed from the industry altogether. Always remember that the executive protection community is still very small and it is very easy to find out who's who in the zoo. Aaron Mouldin is a fellow practitioner I've worked with and taken marketing advice from for years, we've implemented and discussed many different marketing strategies and ideas and as a result have seen a number of things work and vice versa. 
Aaron has built a number of different companies and has emerged as a name within the security industry that is recognisable and appreciated.  His reputation has helped his personal brand place him in a situation where he is very busy on numerous projects and is no longer chasing work or clients around the private security industry.  This is an episode that will give lots of value to those seeking to get into the private security industry, those who are already in the industry and want to make sure they have options. Additionally, professionals who are looking to gain visibility in ways that will help them catch the eyes of employers and clients to improve their professional careers will benefit from this conversation as well.
For more from Aaron visit https://www.linkedin.com/in/aaron-mauldin-aa77b042/
Itinerary of information during the episode :
1:05 – Introduction
2:07 – Background
7:50 – CTV course
12:29 – LinkedIn
16:16 – Soft skills
19:14 – Executive Retention
27:37 – RD Catalog
32:27 – Building your own brand
35:08 – Sphere of influence
45:10 – Doing a good job
50:18 – Proudest moment in the game
1:03:31 – Wider array of things
1:07:24 – End Credits
For more from Aaron visit https://www.linkedin.com/in/aaron-mauldin-aa77b042/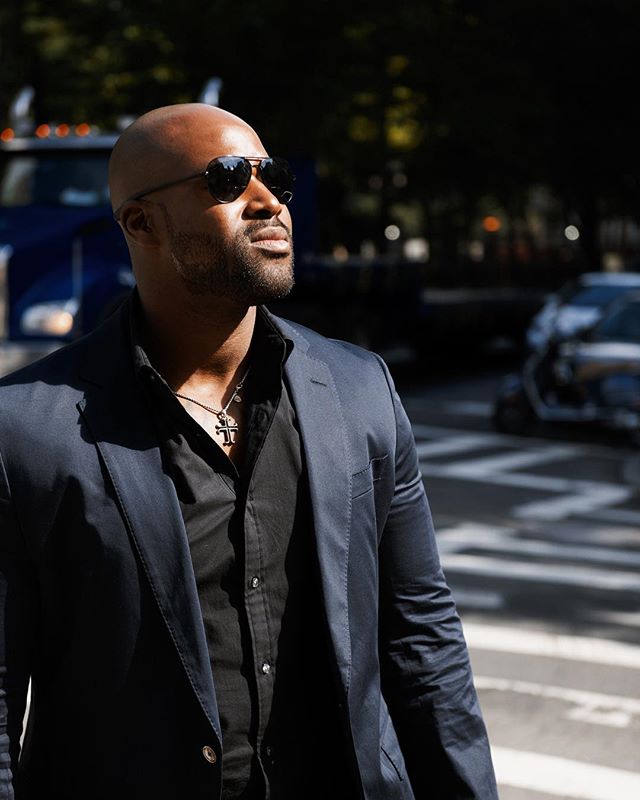 Support Byron's work by becoming a PATREON and achieve access to exclusive content + other benefits while joining forces with him to change the world.
[divienhancer_flipBox _builder_version="3.12.2″ custom_margin="0px|||" custom_padding="0px||50px|"][divienhancer_flipBoxChild identifier="Sidekick" _builder_version="3.12.2″ background_size="initial"]

[/divienhancer_flipBoxChild][divienhancer_flipBoxChild _builder_version="3.12.2″ module_font="Raleway||||||||" module_text_color="#000000″ module_font_size="16″ module_font_size_tablet="16″ module_font_size_phone="16″ module_line_height="2″ module_line_height_tablet="2″ module_line_height_phone="2″ text_orientation="center"]
[/divienhancer_flipBoxChild][/divienhancer_flipBox][divienhancer_flipBox _builder_version="3.12.2″][divienhancer_flipBoxChild identifier="Sidekick" _builder_version="3.12.2″ background_size="initial"]

[/divienhancer_flipBoxChild][divienhancer_flipBoxChild _builder_version="3.12.2″]
[/divienhancer_flipBoxChild][/divienhancer_flipBox]
[divienhancer_flipBox _builder_version="3.12.2″ custom_margin="0px||20px|" custom_padding="0px||50px|"][divienhancer_flipBoxChild identifier="Sidekick" _builder_version="3.12.2″ background_size="initial"]

[/divienhancer_flipBoxChild][divienhancer_flipBoxChild _builder_version="3.12.2″ module_font="Raleway||||||||" module_text_color="#ffffff" module_font_size="16″ module_font_size_tablet="16″ module_font_size_phone="16″ module_line_height="2″ module_line_height_tablet="2″ module_line_height_phone="2″ text_orientation="center"]
[/divienhancer_flipBoxChild][/divienhancer_flipBox][divienhancer_flipBox _builder_version="3.12.2″][divienhancer_flipBoxChild identifier="Sidekick" _builder_version="3.12.2″ background_size="initial"]

[/divienhancer_flipBoxChild][divienhancer_flipBoxChild _builder_version="3.12.2″ module_font="Raleway||||||||" module_text_color="#ffffff" module_font_size="16″ module_font_size_tablet="16″ module_font_size_phone="16″ module_line_height="2″ module_line_height_tablet="2″ module_line_height_phone="2″ text_orientation="center"]
[/divienhancer_flipBoxChild][/divienhancer_flipBox]
[divienhancer_flipBox _builder_version="3.12.2″][divienhancer_flipBoxChild identifier="Sidekick" _builder_version="3.12.2″ background_size="initial"]

[/divienhancer_flipBoxChild][divienhancer_flipBoxChild identifier="Sidekick" _builder_version="3.12.2″ module_text_color="#ffffff" background_size="initial"]
[/divienhancer_flipBoxChild][/divienhancer_flipBox]