My conversation with Jerry was truly spectacular. He's the type of man who comes across very meek, gentle, humble and who has a fun sense of humor. Conversely through all of these refreshing positive attributes, one can sense that he knows his craft of protection to an almost unconscious level of competence from all of the years of experience he has both doing and teaching the art. I would like to suppose that it is all of that experience that allows him to be so relaxed, however, I have a funny feeling it's just his personality. I met Mr. Heying at this last Close Protection Conference after leaving the stage where I was a panelist being interviewed by none other than Christian West himself. I have tremendous respect and admiration for gentlemen like Mr. Heying who've been in this industry longer than I've been alive and who have strived vehemently to carry out a career that not just helps them reach their own personal goals but is also one of the extremely high levels of contribution. This deserves respect because this industry will literally chew you up and spit you out after wrecking any type of family and relational life you're trying to have if you're not careful. With all that having been said, Mr. Heying has been married for something like 40 years… RESPECT. The very nature of what we do demands that you have strong values, understand your worth personally and operate with the somewhat untouchable character if you are going to last in this game.
Beyond all this, you must be able to manage your mind and heart effectively so you don't get complacent or too arrogant or two damaged while living in the shadows of powerful people that are also doing their best to survive in their tumultuous world. So, when I see an individual who's been in this game that long and it still smiling and has also dedicated considerable time to making others in the profession better… I value every moment of interaction with them as an opportunity to understand priceless lessons that are beyond my current available perspective and experiential information. This interview was priceless, ENJOY!
Jerry Heying has more than 40 years of private security, investigations, personal protection, and protection driving experience while working in over 50 countries. Beginning in the late '70s, Mr. Heying was a team member of a large high threat personal protection team for an ultra-high net worth (UHNW) private family. Mr. Heying has attended numerous protection and driving courses and attained driving and protection Instructor status from multiple schools. He also holds numerous professional and state-issued certifications in a multitude of specialties. In 1989, Mr. Heying founded the International Protection Group, LLC (IPG) and the International Protective Service Agency (IPSA); licensed security and investigation companies in several states that specialize in special event security, investigations, secured transportation, and personal protection. Since 2009, IPG has owned and operated the Executive Protection Institute (EPI), the oldest executive protection training school operating in the United States since being established in 1978. Mr. Heying has also been an Instructor for EPI since 1996.
Read More At:
http://www.ipgcompany.com/jerry-heying.html
www.personalprotection.com (EPI)
Itinerary of information during the episode :
1:12 – Special Announcement (First protector symposium coming up this November 15 and 16th)
2:00 – Introduction
4:00 – Most major changes
6:21 – Different element as technology
8:38 – Avoid stress
10:02 – Apply positive thinking in a negative situation
13:22 – How did you get into executive protection
16:45 – Military family
20:33 – No regrets
24:14 – Do I need the military to do any law enforcement?
29:48 – Creating a legacy
33:00 – Spiritual Experience
37:05 – MMA
42:48 – Bringing the honor back
46:00 – Always learning
50:00 – Surviving the game
54:58 – Developing rapport
59:21 – Maintaining confidentiality
1:01:48 – What causes people to fail in the industry?
1:07:10- Sacrifice and Intelligence
1:12:16 – A fine balance
1:16:25 – Just be yourself
1:19:00 – The best advice
1:25:00 – Mental breakdowns
1:31:44 – Don't complicate things
1:36:42 – Competitive industry
1:42:24 – A funny experience
1:50:37 – If you could change something about the industry, what would you change?
1:57:00 – Operational security.
2:04:24 – Enhance your professional credentials
2:09:20 – Align your passion to make money
2:15:50 – Create your own fortune
2:23:09 – Be a people's person
2:31:39 – End Credits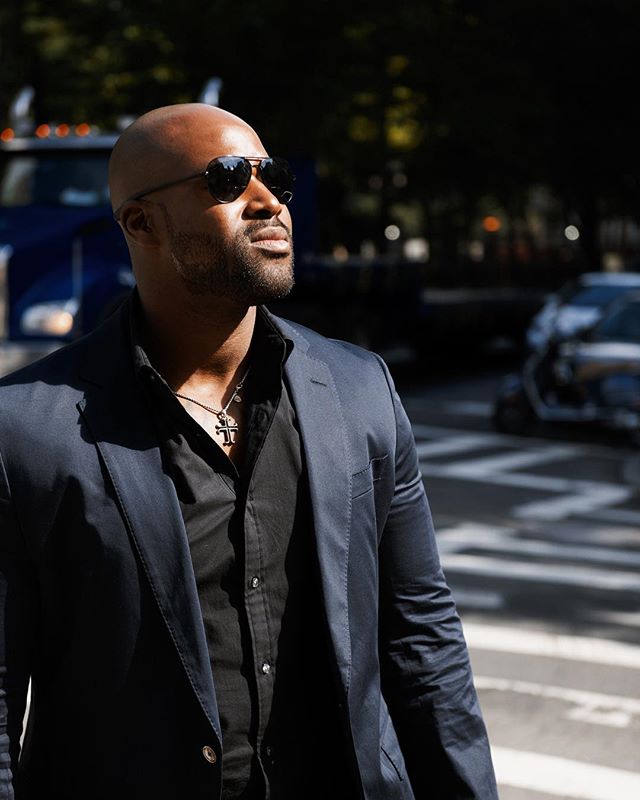 Support Byron's work by becoming a PATREON and achieve access to exclusive content + other benefits while joining forces with him to change the world.
[divienhancer_flipBox _builder_version="3.12.2″ custom_margin="0px|||" custom_padding="0px||50px|"][divienhancer_flipBoxChild identifier="Sidekick" _builder_version="3.12.2″ background_size="initial"]

[/divienhancer_flipBoxChild][divienhancer_flipBoxChild _builder_version="3.12.2″ module_font="Raleway||||||||" module_text_color="#000000″ module_font_size="16″ module_font_size_tablet="16″ module_font_size_phone="16″ module_line_height="2″ module_line_height_tablet="2″ module_line_height_phone="2″ text_orientation="center"]
[/divienhancer_flipBoxChild][/divienhancer_flipBox][divienhancer_flipBox _builder_version="3.12.2″][divienhancer_flipBoxChild identifier="Sidekick" _builder_version="3.12.2″ background_size="initial"]

[/divienhancer_flipBoxChild][divienhancer_flipBoxChild _builder_version="3.12.2″]
[/divienhancer_flipBoxChild][/divienhancer_flipBox]
[divienhancer_flipBox _builder_version="3.12.2″ custom_margin="0px||20px|" custom_padding="0px||50px|"][divienhancer_flipBoxChild identifier="Sidekick" _builder_version="3.12.2″ background_size="initial"]

[/divienhancer_flipBoxChild][divienhancer_flipBoxChild _builder_version="3.12.2″ module_font="Raleway||||||||" module_text_color="#ffffff" module_font_size="16″ module_font_size_tablet="16″ module_font_size_phone="16″ module_line_height="2″ module_line_height_tablet="2″ module_line_height_phone="2″ text_orientation="center"]
[/divienhancer_flipBoxChild][/divienhancer_flipBox][divienhancer_flipBox _builder_version="3.12.2″][divienhancer_flipBoxChild identifier="Sidekick" _builder_version="3.12.2″ background_size="initial"]

[/divienhancer_flipBoxChild][divienhancer_flipBoxChild _builder_version="3.12.2″ module_font="Raleway||||||||" module_text_color="#ffffff" module_font_size="16″ module_font_size_tablet="16″ module_font_size_phone="16″ module_line_height="2″ module_line_height_tablet="2″ module_line_height_phone="2″ text_orientation="center"]
[/divienhancer_flipBoxChild][/divienhancer_flipBox]
[divienhancer_flipBox _builder_version="3.12.2″][divienhancer_flipBoxChild identifier="Sidekick" _builder_version="3.12.2″ background_size="initial"]

[/divienhancer_flipBoxChild][divienhancer_flipBoxChild identifier="Sidekick" _builder_version="3.12.2″ module_text_color="#ffffff" background_size="initial"]
[/divienhancer_flipBoxChild][/divienhancer_flipBox]