Fain is a genuine, down-to-earth athlete/private security professional. We share almost a parallel story and path into the private security game. The opportunity came in an instant and we had to act decisively in order to take advantage of it. In many ways, we had to be willing to sacrifice everything that we used to be in order to take advantage of who will we could possibly become. It's very interesting to me how everything tends to come full circle and we both eventually found ourselves wanting more and deliberately changing the structure that was the former glory of our previous ideals.
This podcast is about the journey of a young man finding his way in the world through a law enforcement career and into some of the highest levels of the private security game but what's most special about it, is simply where we all hope to end up in the end if we do it correctly. It was an honor to do this episode because it was so real!
This is something that professionals don't even think about when they set out on the journey that we go on during our rise to the top and our time in the glory of the crowds, private jets, and seven diamond hotels.
Some may wonder what could be more important than all of those things… I will tell you that everything is perfect within its season, that we are blessed to have experienced all of those things living such a supercharged life but we are also blessed if there's anything left for us to come back to in the end once the lights turn on and everyone is told to go home…
Do you have an exit strategy? If you don't then do your best to take everything you can away from this conversation.
Link:
https://www.instagram.com/mrfain3/
Itinerary of information during the episode :
01:13- Protector Symposium
03:38 – A little sneak peek
07:03 – The lifestyle
09:07 – Military background
13:25 – How did you get into protection
15:37 – Awareness
19:05 – The turning point
25:38 – What was the protection game all about?
29:46 – Law Enforcement
33:59 – Limit yourself
37:58 – Dealing with an ocean
40:02 – Voicing opinion
43:52 – Deep personal conversations
49:17 – Professional Equity
51:57 – The fitness center
55:50 – Reality of the game
1:00:57 – Public perception
1:06:25 – Executive protection is a stepping stone
1:14:45 – Brighter outside
1:21:57 – The lowest point in my life
1:27:18 – End Credits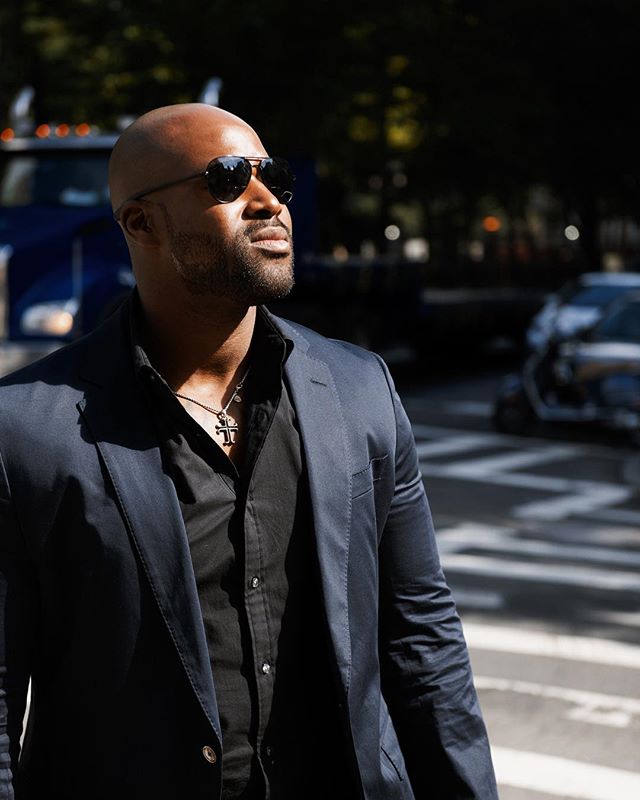 Support Byron's work by becoming a PATREON and achieve access to exclusive content + other benefits while joining forces with him to change the world.
[divienhancer_flipBox _builder_version="3.12.2″ custom_margin="0px|||" custom_padding="0px||50px|"][divienhancer_flipBoxChild identifier="Sidekick" _builder_version="3.12.2″ background_size="initial"]

[/divienhancer_flipBoxChild][divienhancer_flipBoxChild _builder_version="3.12.2″ module_font="Raleway||||||||" module_text_color="#000000″ module_font_size="16″ module_font_size_tablet="16″ module_font_size_phone="16″ module_line_height="2″ module_line_height_tablet="2″ module_line_height_phone="2″ text_orientation="center"]
[/divienhancer_flipBoxChild][/divienhancer_flipBox][divienhancer_flipBox _builder_version="3.12.2″][divienhancer_flipBoxChild identifier="Sidekick" _builder_version="3.12.2″ background_size="initial"]

[/divienhancer_flipBoxChild][divienhancer_flipBoxChild _builder_version="3.12.2″]
[/divienhancer_flipBoxChild][/divienhancer_flipBox]
[divienhancer_flipBox _builder_version="3.12.2″ custom_margin="0px||20px|" custom_padding="0px||50px|"][divienhancer_flipBoxChild identifier="Sidekick" _builder_version="3.12.2″ background_size="initial"]

[/divienhancer_flipBoxChild][divienhancer_flipBoxChild _builder_version="3.12.2″ module_font="Raleway||||||||" module_text_color="#ffffff" module_font_size="16″ module_font_size_tablet="16″ module_font_size_phone="16″ module_line_height="2″ module_line_height_tablet="2″ module_line_height_phone="2″ text_orientation="center"]
[/divienhancer_flipBoxChild][/divienhancer_flipBox][divienhancer_flipBox _builder_version="3.12.2″][divienhancer_flipBoxChild identifier="Sidekick" _builder_version="3.12.2″ background_size="initial"]

[/divienhancer_flipBoxChild][divienhancer_flipBoxChild _builder_version="3.12.2″ module_font="Raleway||||||||" module_text_color="#ffffff" module_font_size="16″ module_font_size_tablet="16″ module_font_size_phone="16″ module_line_height="2″ module_line_height_tablet="2″ module_line_height_phone="2″ text_orientation="center"]
[/divienhancer_flipBoxChild][/divienhancer_flipBox]
[divienhancer_flipBox _builder_version="3.12.2″][divienhancer_flipBoxChild identifier="Sidekick" _builder_version="3.12.2″ background_size="initial"]

[/divienhancer_flipBoxChild][divienhancer_flipBoxChild identifier="Sidekick" _builder_version="3.12.2″ module_text_color="#ffffff" background_size="initial"]
[/divienhancer_flipBoxChild][/divienhancer_flipBox]