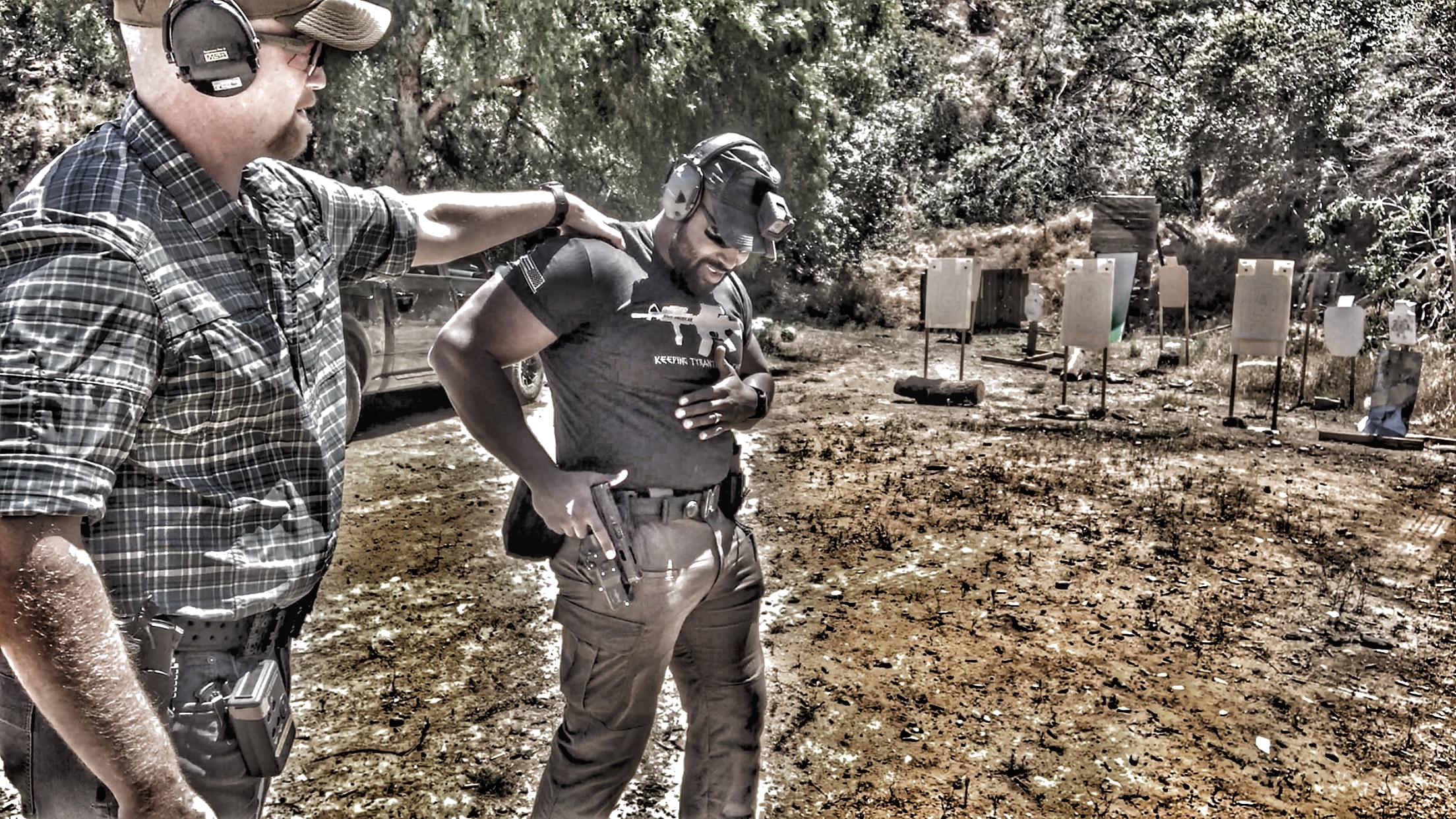 I love the rapid deployment holster made by surefire and have been using it for the better part of a year at this point.
I can do whatever I want to my weapon and don't have to get a new holster.
The holster is extremely fast because it has a structure a lot like many of the competition holsters out there where the weapon is actually exposed and retained by some smaller component on the firearm.
This holster has two different retention mechanisms.
The only issue I was having with it was simply that when drawing my weapon, sometimes I was getting snagged and I couldn't really figure out why. Chris explained to me in the video that the holster wants to come out with a foreword motion.
Unlike most conventional holsters where you need to draw your weapon straight up and out of the holster, this holster is asking you to draw your weapon out straightforward almost the way a sprinters feet leaves the blocks at the beginning of a race. As I began to practice this technique I quickly realized that this holster is the best of both worlds in my opinion. Something safe but also something very fast that you can also get into a fight with.
Check it out