Protection has been my life. Aside from working at a nursery and doing side jobs for neighbors growing up, I've only really ever had two jobs in my adult life. The first was the United States Marine Corps infantry at 18 years of age as an 0351 with 3/1 Lima WPNS PLT and Executive Protection.
I turned 19 in a boot camp, 20 and 21 in combat on deployments to Iraq. Since I was a little boy I've asked God how I was going to be able to serve him and my fellow men because I never was really able to see my own talents, all I've ever known is that I was a warrior and it wasn't until I got around men and the Marine Corps that I realize being a warrior wasn't necessarily a bad thing.
Much of my content is geared towards Executive Protection professionals but sometimes I receive criticism concerning the reality that lots of my content are combat-centric.
I do my best to balance this dynamic through my podcast and many articles you'll find on my website titled "Soft Skills." At the end of the day however I find myself dealing with this one stark reality; the man who is the most efficient and effective at violence is the one that usually wins the day and dominates the environment, the buck stops with those who are best at violence on that day.
I agree that 99.99% of Executive Protection doesn't have to do with Combat but if you're dealing with that small percentage of the equation that does, you must win. When you need a parachute the only thing that will work is a parachute and when violence is the answer, usually it is the only answer, as you have heard it said.
Beyond all of that, what I find most significant is simply that me operating as an Executive Protection professional has less to do with the job and more to do with who I am on my deepest levels. I am a protector and if you're following me it's probably because you are too.
The jobs we do are simply the best and most convenient ways we know how to make money while trying to do what we love. For people like us, protection is more than just a job you or I may have but it really is a lifestyle that we live because of who we are organically. The reality of Executive Protection does have a bit to do with logistics and Concierge but that's more job-specific.
As protectors, we must be able to defeat the wolf and that is why I focus on these things. I will not let the grace that's been given to me be in vain and fail those innocent people around me whether they love or hate me. This is the way I live my life as a protector which is simply a consequence of my being. Now I cannot be everywhere but we can be…
The Protector Nation can be. So stay tuned for more from the Protector Nation which will be the place where we assemble, organize ourselves and train to become better at doing what we were created to do which is protect the innocent no matter what our background is. In the meantime be vigilant, be capable, be prepared, be peaceful but not harmless. We are the lions that lay down with the lambs.
⚜️PROTECTOR by nature and by trade
-Byron
For more visit Protector Nation
http://www.protectornation.com/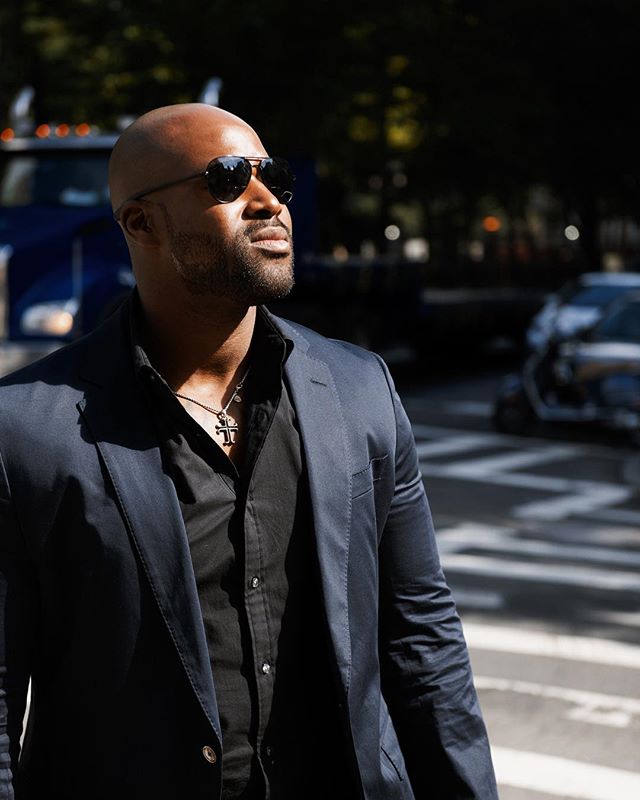 Support Byron's work by becoming a PATREON and achieve access to exclusive content + other benefits while joining forces with him to change the world.