Protector Symposium was a live event that I truly believe changed the game of live events for the protection demographic forever. This was the first event that to my knowledge brought protectors together regardless of their backgrounds!
The demographics were mixed but all the same simultaneously because we were all joined together by one common thread, interest and goal… PROTECTION. The true beauty of this is simply that no matter what the vocation maybe, protection requires a lifestyle. Being proficient, efficient and effective Protector requires consistent effort, improvement, and deliberation.
At this live event, those values were felt and cherished by all. It truly felt like one big family of people who care enough for themselves, their families and their communities to come together and make themselves better which is very honorable.
Day 1: Mike Pannone was spectacular. Mike has decades of experience and had everything he needed to talk about inside of him. I simply handed him the microphone and got out of his way. His segment on covert carry operations was by far the best I've ever heard, and the crowd loved it. It was totally interactive; he took questions from everyone in the Congregation who had them and wasn't afraid to give his honest opinion about many issues that lawful gun owners wonder about and question themselves about on a daily basis. Mike is the real deal, a living legend and so his instruction doesn't come from theory but rather decades of experience and where else do you get an opportunity to have a two-way conversation with an individual like that?
The next speaker was Yousef Badou and he delivered and extremely effective presentation on behavioral program filing. Behavioral profiling is a skill that every human being should have because it is a language every human being speaks, and it is arguably the most honest language. If you can read someone's behavior, it is probable that you can unveil their intention long before they verbalize it. When it comes to surviving active human threat situations, behavioral profiling is one of the number one way you can stay ahead of the ball. The things Yousef teaches are so powerful that I wish every single good person on earth had a chance to go through his teaching no matter what their opinion is on guns and violence simply because I believe profiling and situational awareness can cause human beings to dodge dangerous encounters more effectively than any other skill. Beyond all of these things, he is a truly talented speaker and presenter, so everything was easy to understand and greatly appreciated by those in attendance!
Day2
Ed Calderon of Ed's manifesto brought clarity to us all and gravity to our understanding concerning the regional issue we are having with our neighboring country Mexico. This was a talk about issues that many people truly believed did not impact them until coming to the Protector Symposium. Understanding the issues and spoke about and how you can make yourself a heart or target or less attractive target is a survival skill any and everyone in our country can benefit from. Ed delivered his content in spades the way he always does relaxed and funny but shockingly realistic, trust me it's very effective. If there's one course this year that made me an all-around more dangerous human it was his two-day course, I took this last October, check out the review in the links below.
Lastly, we had the protector panel where myself, Ed, Mike, Yousef, Christian West (a private sector icon and former CEO of our AS solutions) and Mark Schultz (SEB/SWAT police commander) had a very candid conversation about all things related to protection. The conversation was 100% interactive with the crowd and many people walked away saying it was one of their favorite portions of the entire event.
Beyond all of this fantastic content and information the attendees benefited from over $20,000 in raffles and giveaways, two nights of networking through the AS solutions sponsored mixers and three certificates of training from each speaker present to add to their training folders. The event was a total victory for all in attendance and the best part is that everything was captured to make available to the public online at https://www.protectorsymposium.com
We were all one big family of protectors for 48 hours and I'm already looking forward to our next event! At the end of the last day, everyone continued congregating to the point where we had to move the party to a local spot nearby because no one wanted the gathering to end. I am totally honored to have anything to do with bringing something like this to the protectors of America and I look forward to hopefully one-day bringing events like this to the protectors of the world!
Until then remain peaceful but not harmless.
For more visit
ByronRodgersMotivation.com
www.executiveprotectionlifestyle.com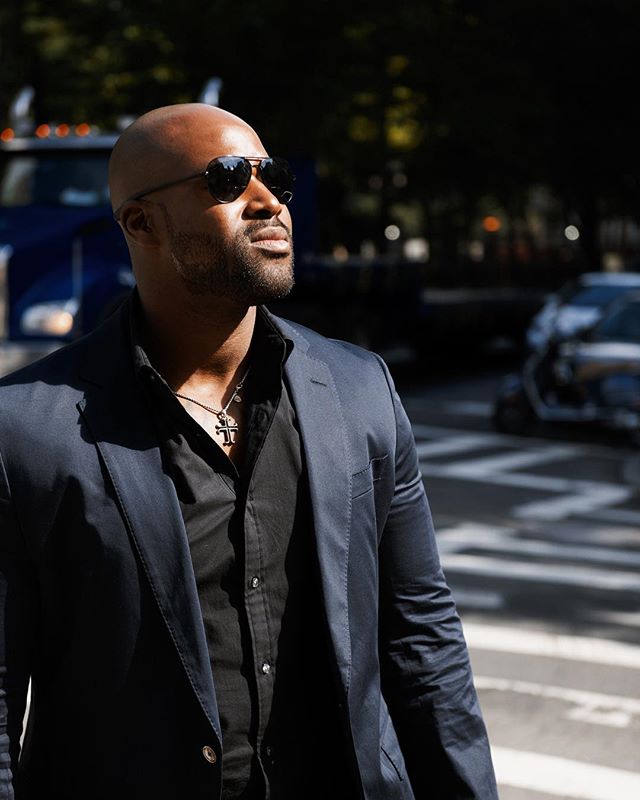 Support Byron's work by becoming a PATREON and achieve access to exclusive content + other benefits while joining forces with him to change the world.