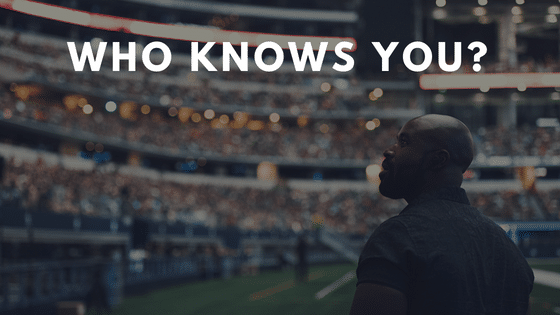 Enjoy the selected quotes from the video :
The reality is, in my opinion, the journey reveals "YOU" to "YOU"

All these people talk about what you can or cannot do, should or shouldn't do, telling you how to make your ham sammich, think about it "Who Knows You?"
You need to go through a whole life process, that is tailor-fitted to best suit you.
Science is a constant unfolding of reality. What I think science is man's unconscious search and understanding
The thing is, you don't even know what you're capable of! If there's one thing that I learnt when I was in the marine corps is that NONE of us even know ourselves.
You have no idea of what you're capable of, all we have is these intellectual boundaries in our heads of what is reasonable and what is possible and these boundaries come from our environment all the time
Please don't make the mistake of listening to other people's projections, other people's hypothesis, their postulations of what you're capable of
For most people, the paradigm through which they see reality is this microscopic tiny incy-wincy little bit of life experience that they have!
We live behind these little curtains and these boxes, these compartments and these little bubbles and we think we know about life
Even the stuff, I'm telling you, I don't even know if it's true but what I do know is this, I make a conscious decision to believe things, to produce and promote mind-sets with in my mind on a daily basis
That's how we roll through this entire thing and it doesn't matter if it's like real or true or accurate if it gets me to get into constant, consistent, deliberate, intelligent action because that's how you create the reality you really WANT